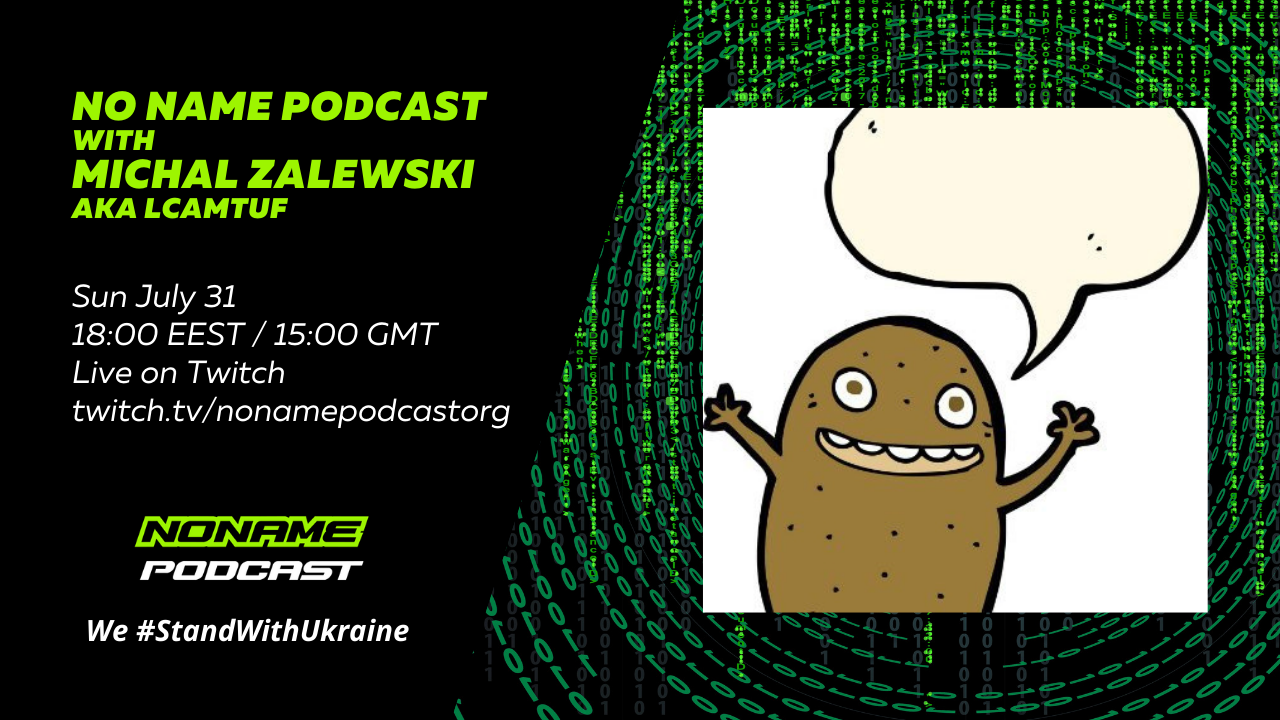 We continue our series of interviews with renowned international experts in support of Ukraine, and we bet you have read a book of our next guest!
Michal Zalewski, also known by the user name lcamtuf, is a long-time contributor to the information security community and a proud recipient of the Lifetime Achievement Pwnie Award. In addition to identifying hundreds of security flaws in a good chunk of the software that powers the Internet, his notable infosec works include projects such as the American Fuzzy Lop and P0f v3, as well as the famous books "Silence on the Wire," "The Tangled Web," and the new 2022 book "Practical Doomsday," which deals with risk management beyond cybersecurity and teaches threat modeling in real life.
It is impossible to enumerate all of Michal's research contributions to web security and the tools, fuzzers, scanners, and other projects he authored. However, it is possible to join our live chat and ask your question of interest to Michal on the No Name Podcast.
On Sunday, July 31, at 6 pm in Kyiv (15:00 GMT), join us on Twitch. In the meantime, post your questions to the guest wherever you see this announcement. Do not forget to add screenshots of payments to Come Back Alive or other organization that actively helps Ukraine with humanitarian aid. Rumor says this increases the chances of your question being asked during the interview.