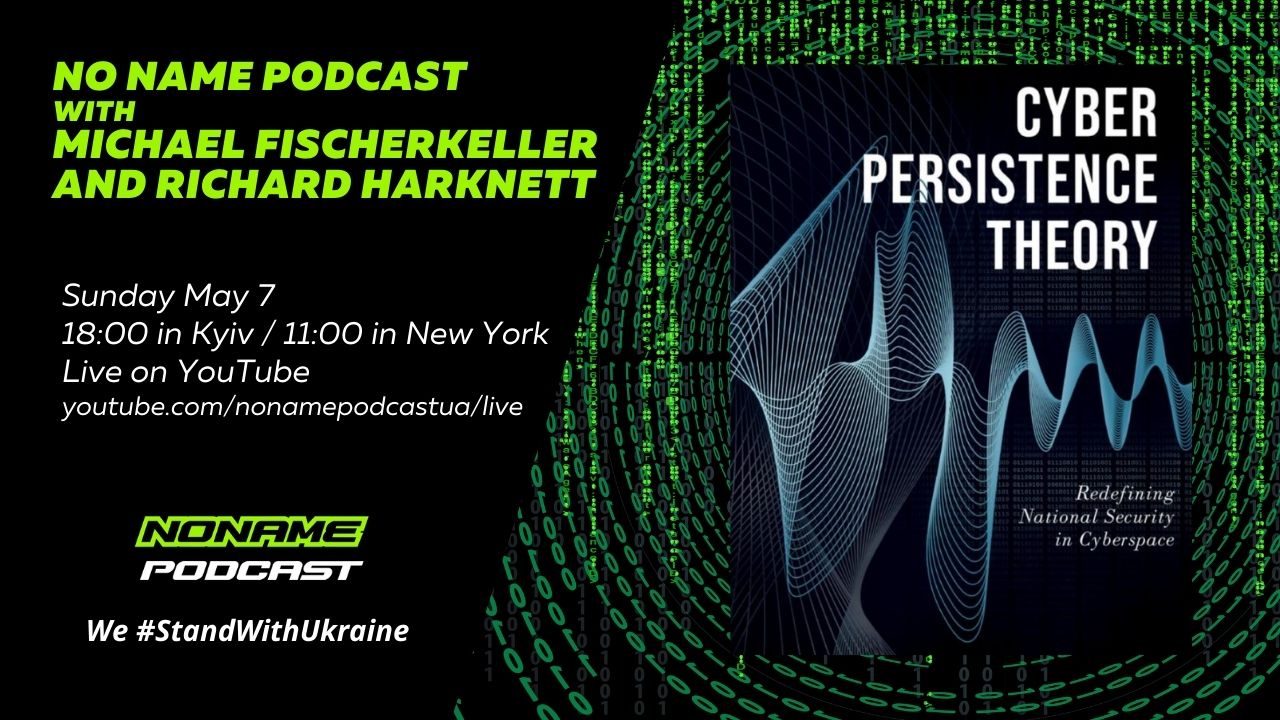 "Cyber Persistence Theory" – a paradigm-shifting book that has already transformed how governments approach the cyber realm. We are delighted to have the authors as our guests on the No Name Podcast!
Michael Fischerkeller is a research staff member in the Information, Technology and Systems Division at the Institute for Defense Analyses, a Federally Funded Research and Development Center. Michael has spent his entire professional career supporting the Office of the Secretary of Defense, Joint Chiefs of Staff, Combatant and Multi-National Force commanders, and the Intelligence Community. His areas of expertise are cyber strategy, strategic / operational concept development, and analysis / assessment.
Richard J. Harknett is Professor and Director of the School of Public and International Affairs at the University of Cincinnati. He also co-directs the Ohio Cyber Range Institute, a state-wide organization supporting education, workforce, economic, and research development in cybersecurity. He served as Scholar-in-Residence at US Cyber Command and National Security Agency and has held two Fulbright Professor positions.
Join us this Sunday March 7th at 18:00 Kyiv time / 11:00 New York time for an interesting discussion! Live at No Name Podcast stream on YouTube. Post your questions in advance and we will provide options to donate to Ukraine at the stream and in the recording.