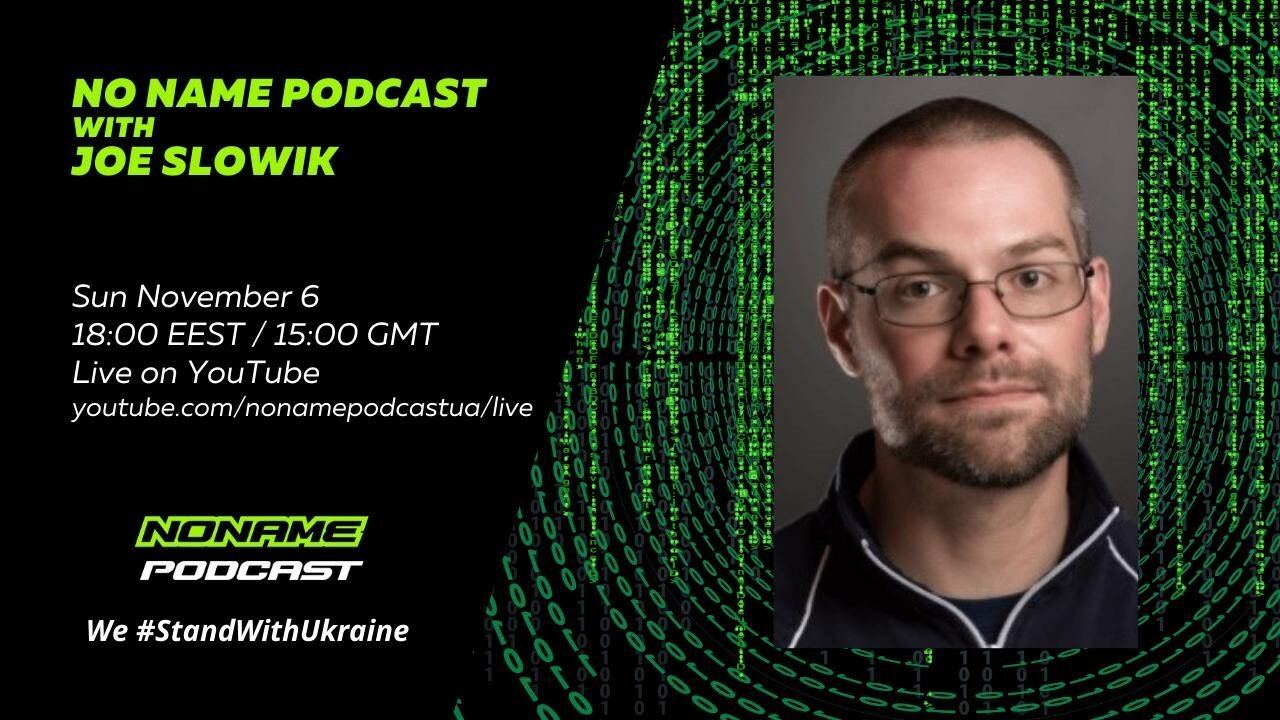 We are back with our international series and our next guest is Joe Slowik!
Joe Slowik is a cyber threat intelligence and incident response leader with over 10 years experience across multiple roles in the U.S. government and commercial sector performing cyberthreat intelligence research, incident response, and threat hunting operations. Currently Joe Slowik leads intelligence and detection operations at Gigamon. 
Joe focuses on applied network defense concepts while continuing long-form research into cyber norms and critical infrastructure threats. Past experience covers domains ranging from offensive security to industrial control systems (ICS) to free-form threat intelligence research. Joe is always open and seeking opportunities for collaboration, research, and resolving long-standing problems in the network security space.
Join us on Sunday Nov 6th at 18:00 EEST / 15:00 GMT at No Name Podcast live stream on YouTube. Post your questions to the guest and we will provide options to donate to Ukraine at the stream and in the recording.