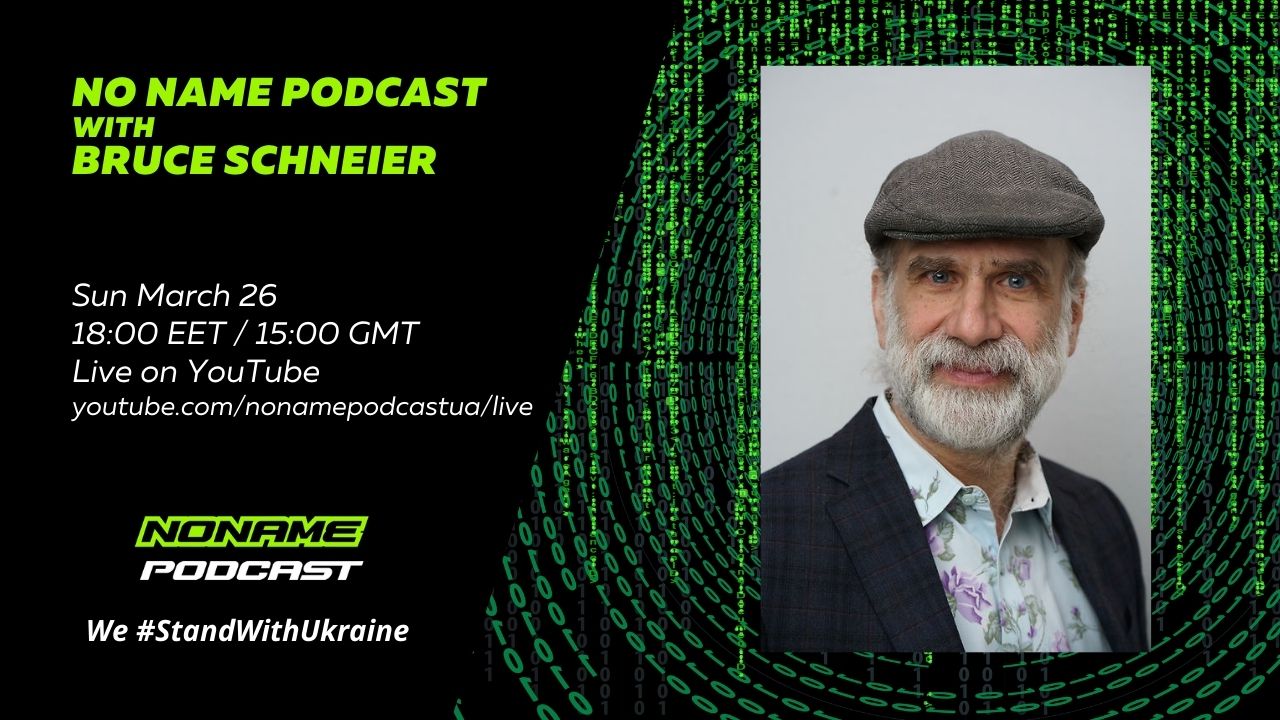 Bruce Schneier is an internationally renowned security technologist, called a "security guru" by The Economist. He is the author of over one dozen books — including his latest, A Hacker's Mind — as well as hundreds of articles, essays, and academic papers. His influential newsletter "Crypto-Gram" and his blog "Schneier on Security" are read by over 250,000 people. He has testified before Congress, is a frequent guest on television and radio, has served on several government committees, and is regularly quoted in the press. Schneier is a fellow at the Berkman Klein Center for Internet & Society at Harvard University; a Lecturer in Public Policy at the Harvard Kennedy School; a board member of the Electronic Frontier Foundation and AccessNow; and an Advisory Board Member of the Electronic Privacy Information Center and VerifiedVoting.org. He is the Chief of Security Architecture at Inrupt, Inc.
Bruce Schneier gave a special interview for the Ukrainian audience at NoNameCon 2020, which was extremely inspirational! You can watch it here.
Join us this Sunday March 26th at 18:00 EET / 15:00 GMT for an interesting discussion! Live at No Name Podcast stream on YouTube. Post your questions in advance and we will provide options to donate to Ukraine at the stream and in the recording.