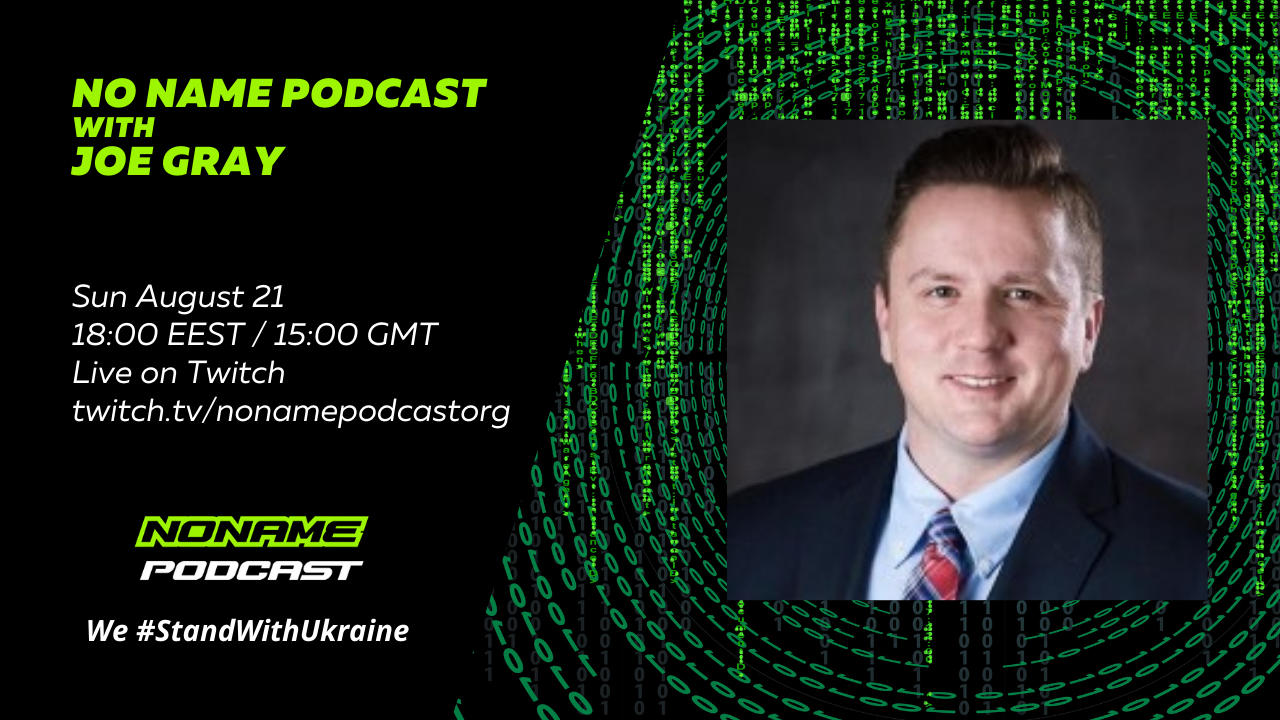 Joe Gray is a veteran of the U.S. Navy Submarine Force; he is the Founder and Principal Instructor at The OSINTion and the Founder and Lead Investigator at Transparent Intelligence Services. Joe is well known to the Ukrainian cybersecurity community for his great talk at NoNameCon 2020. Thanks for standing with Ukraine, Joe!
Joe is the inaugural winner of the DerbyCon Social Engineering Capture the Flag (SECTF). He was subsequently awarded a DerbyCon Black Badge. As a member of the Password Inspection Agency, Joe has consistently performed well in Capture the Flag events. Specifically those involving OSINT. Examples include 2nd Place in the HackFest Quebec and Winning the TraceLabs OSINT Search Party during DEFCON 28 and again at DEFCON 29. Joe placed 4th in the DerbyCon OSINT CTF and 3rd in the NCPTF OSINT Search Party.
In addition to his own platforms, Joe has contributed material for various platforms such as Forbes and Dark Reading. Joe has authored the OSINT tools DECEPTICON Bot and WikiLeaker. Furthermore, Joe authored the recent famous book Practical Social Engineering.
Joe is truly passionate about all things Intelligence. He is frequently researching new techniques and methods to enhance collection and analysis. Beyond OSINT, Joe is also aggressively researching Image Intelligence (IMINT), Social Media Intelligence (SOCMINT), Cyber Threat Intelligence (CTI), Geospatial Intelligence (GEOINT), and Data Science (Machine Learning, Artificial Intelligence/AI, etc.) from a lens of Open Source techniques. Joe is consistently finding ways to leverage open source data to enable adjacent forms of Intelligence beyond OSINT.
On Sunday, August 21, at 6 pm in Kyiv (15:00 GMT), join us on our Twitch! In the meantime, post your questions to the guest wherever you see this announcement, and if you like our special series of interviews – please, just consider donating to Ukraine (to Come Back Alive or other organizations that actively help Ukraine with humanitarian aid).